These online workshops are made for anyone! Really, there are no limits! If you're interested in learning the basics of drawing, and creating beautiful art, this is perfect for you! If you want to host a workshop party with your friends, or enjoy an activity with your family over the holidays, this is a great bonding experience. If you're homeschooling, you can use this as part of your curriculum! You will have access for 90 days after purchase.


Drawing botanicals started when I was a new mom. I had just put my one-year-old child down for a nap, and instead of folding laundry or doing dishes, I decided to take time for myself. Self care for me usually looks like creating. I pulled out  my chalk pastels and paper I had previously stained with tea, and created my first "nap time botanical" of an orange.

Since then, I have added to this collection, one drawing at at time, over the years. The very first orange I illustrated is framed and hanging in my bedroom, as a reminder to take time for myself. 

Now, I am able to share the creative process, from staining paper, to completing your very own original, with you!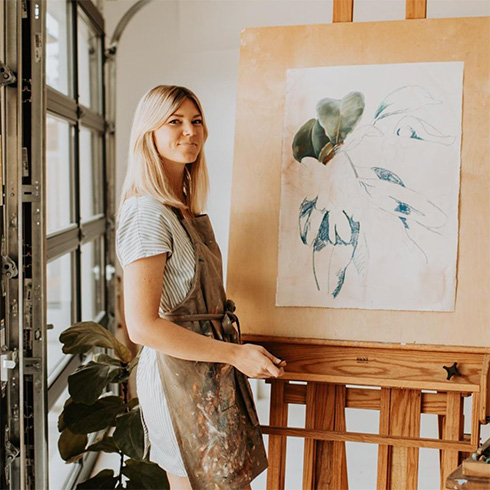 Featured Courses
The online workshops include a step by step tutorial. It's so great because unlike in person workshops, you can work at your own pace, pause, rewind, or skip ahead.

Check your inbox to confirm your subscription